Every year our local songwriting group to which I belong, the Philadelphia Area Songwriters Alliance (PASA) has a holiday "Cover Me Party" where area songwriters are invited to participate in a concert where they cover their fellow local songwriters. Every songwriter covers another in the group, and everyone gets covered. This is accomplished by a herculean effort from the PASA leaders, who ensure everyone gets the gift of hearing one of their songs performed by another songwriter.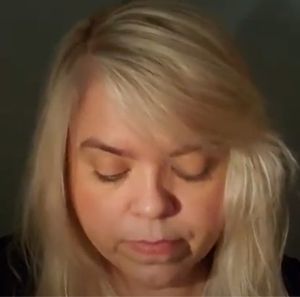 This is hands down my favorite holiday event of the year. Not only do I get to hear one of my songs performed by someone else, I get to hear lots of other peoples' songs unwrapped just like a precious gift should be, sometimes in a very tender fragile wrapping one would give a blown glass ornament, sometimes in a big red bow one would put on a new sports car. It is really a spectacle for the ears! 
I covered my dear friend Nancy Huebner's song, "What Music Means", and covering Nancy Huebner is no small feat. Her songs are indescribable and are events of their own making that you just need to experience personally. You can check out her music here: https://www.reverbnation.com/nancyhuebner 
I want a do-over, and it looks like I will get my chance since PASA is letting us re-record our songs. I will share that when it's ready, but also will play "What Music Means" at next Wednesday's livestream.  I was covered by Two of a Kind, i.e. Jenny and David Heitler-Klevans, who did a better version of "Never Been To War" than I do, and Rusty & Jan who covered "Portrait" which was sung so beautifully by Jan Alba, and by the inimitable Heidi Wolfson, lead singer of Cubizm, who gave a passionate and searing version of "You Don't Look My Way". I felt like I was being honored at The Kennedy Center – it was intense! 
I am so fortunate and proud to be part of such a supportive community of artists in Philadelphia. Each member I've connected with has truly taught me the meaning of being in this sort of community. As a self-subscribed misfit, I somehow fit here. 
Here's some highlights from 2020: 
Here's me covering the wonderful Heidi Wolfson's song "Harvey" in 2020.
And here's Neal Philips covering my "Like You've Never Gone" in 2020 – I was completely crushed.
If I had  more of them to share, since each one of them is a gem, I would, but this is the best I could find. Check out PASA's YouTube, PASASongwriters, to hear others. 
I hope you receive wonderful gifts and heartfelt joys this season. I sure have.